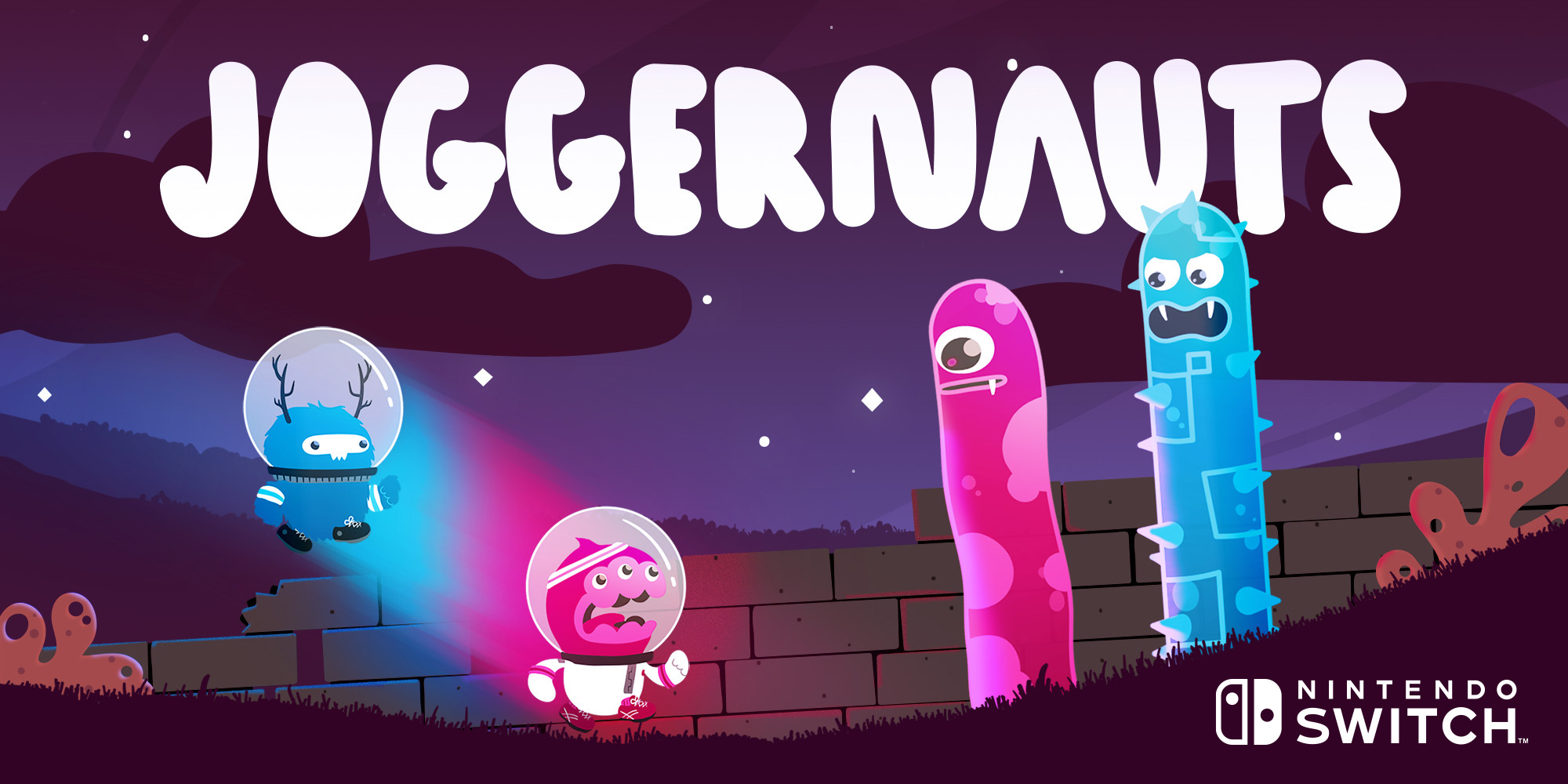 Joggernauts
Joggernauts lands October 11, 2018 on Nintendo Switch
---
After years of development, including First Access on Itch.io, the cooperative running and switching game Joggernauts is landing October 11, 2018 on Nintendo Switch!
Pre-purchases of Joggernauts on Switch are available now with a 20% discount until launch!
Joggernauts has local couch co-op (that's actually cooperative) for 2-4 players and a challenging single player mode where you jump and switch for TWO! It's kinda like patting your head while rubbing you belly... but while jogging.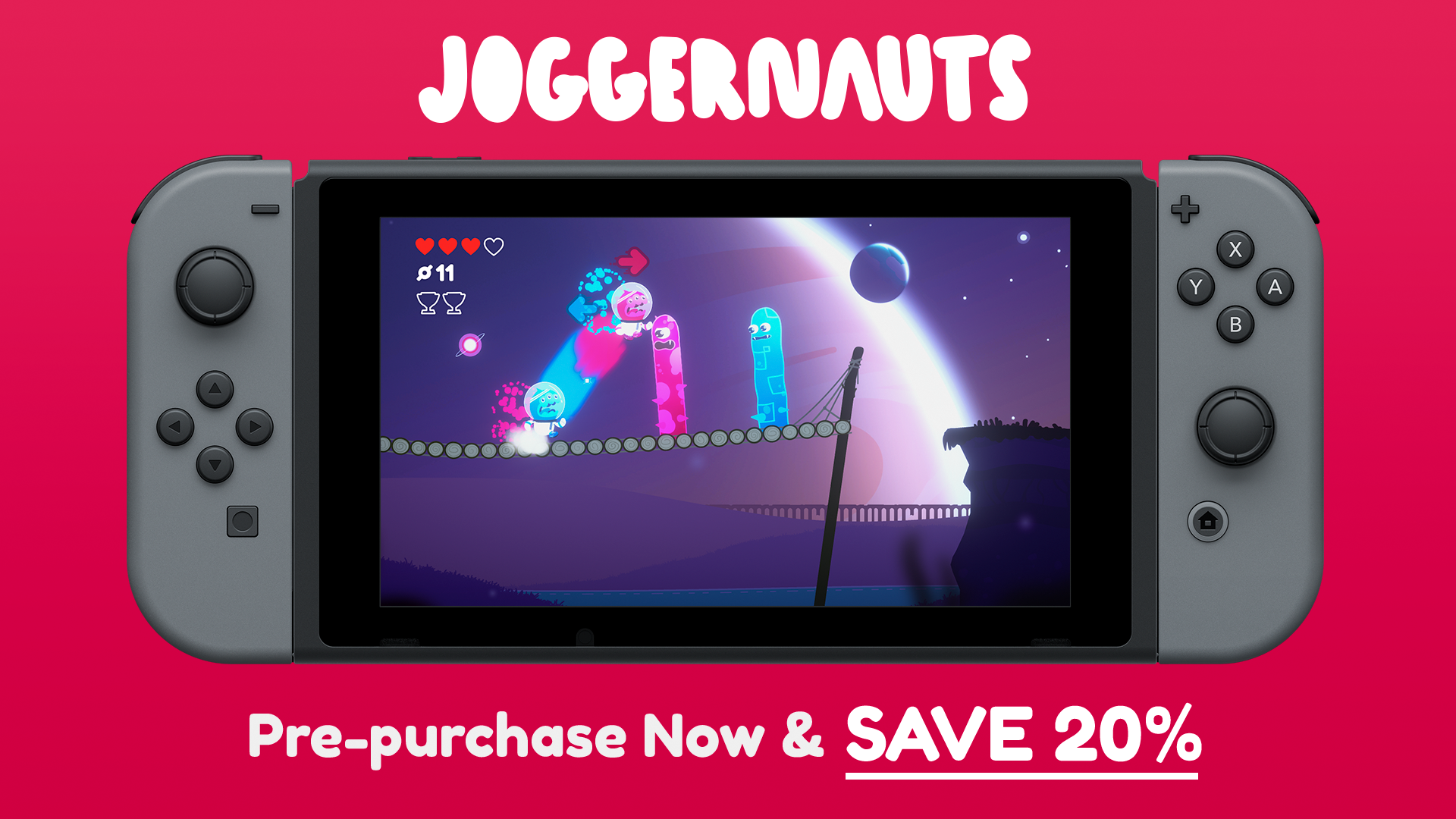 Pre-purchase sale ends Oct 11!